We were pretty excited to be given the opportunity to be a part of the A Darling Affair Wedding Fair at Rabbit + Cocoon to say the very least.  We'd seen what this talented bunch of ladies could do in terms of the wedding expo scene, and were chuffed to be apart of this one.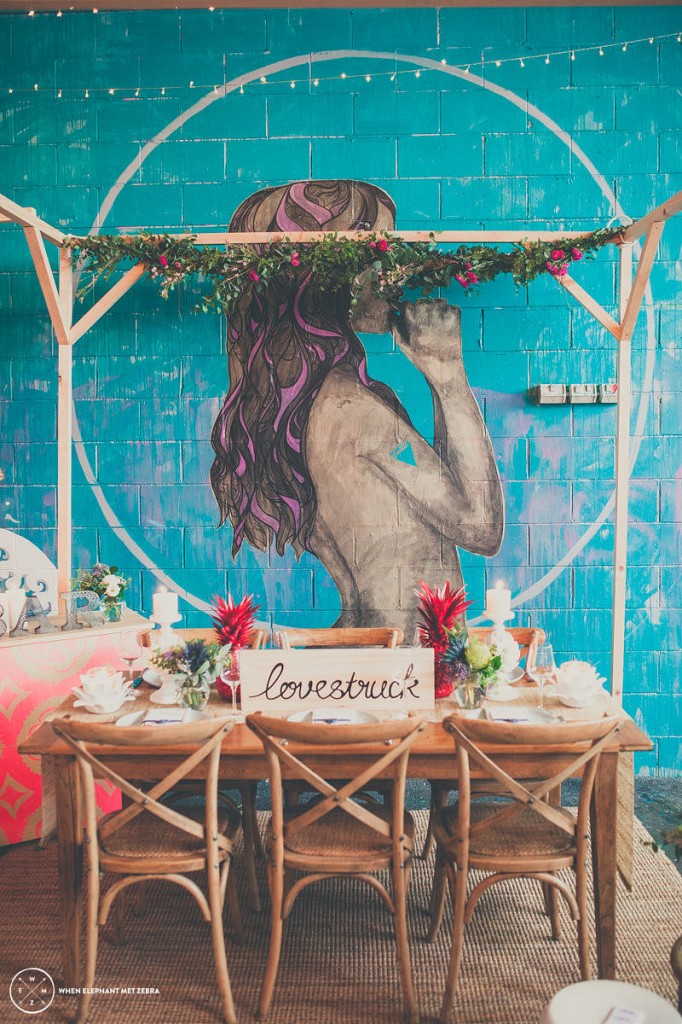 As soon as we saw our allocated space – in front of this amazing piece of ocean inspired graffiti, we knew there would be no worse crime than to cover it up!  So we got to work creating a scene that would compliment our gorgeous surrounds.  Hope you love it as much as we did!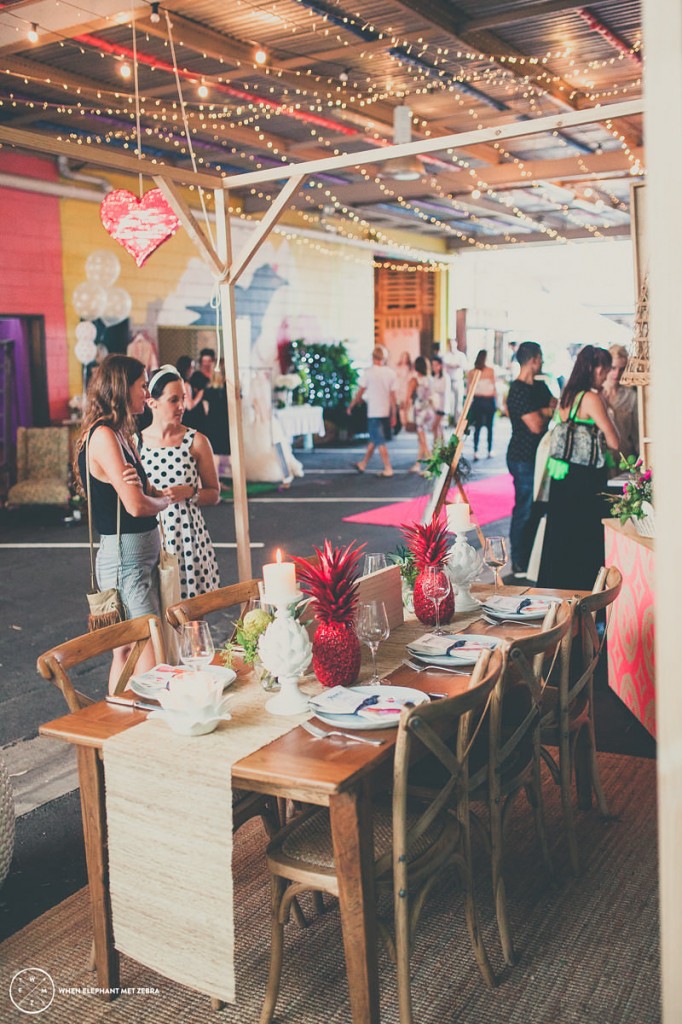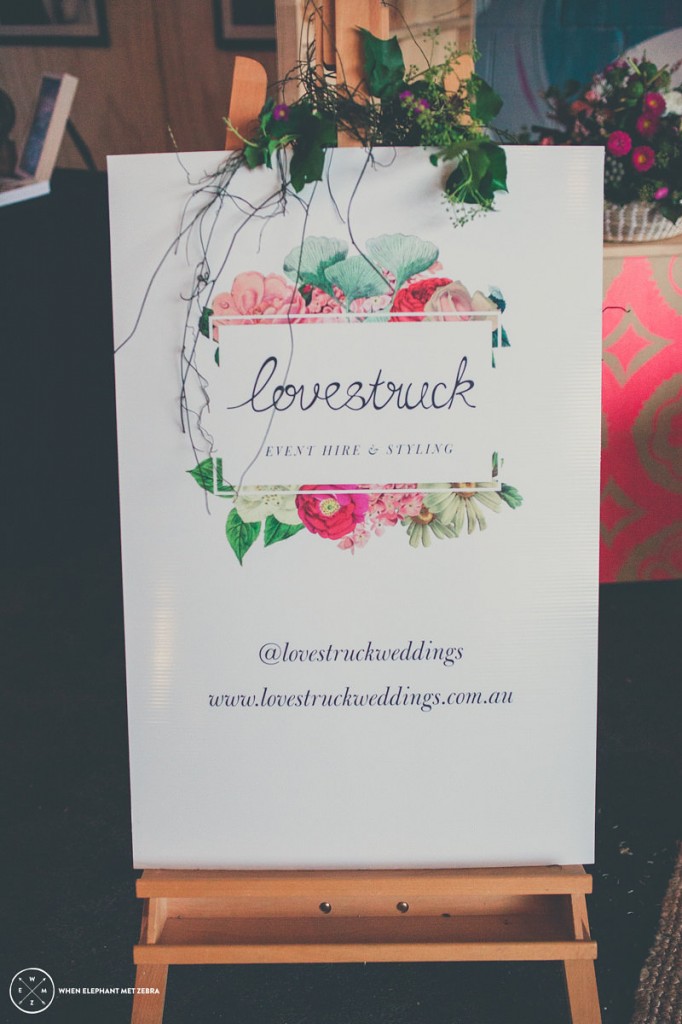 It was an exciting night for us as we got to debut not only our new branding but also our newest inventory item – our gorgeous wooden cross back chairs.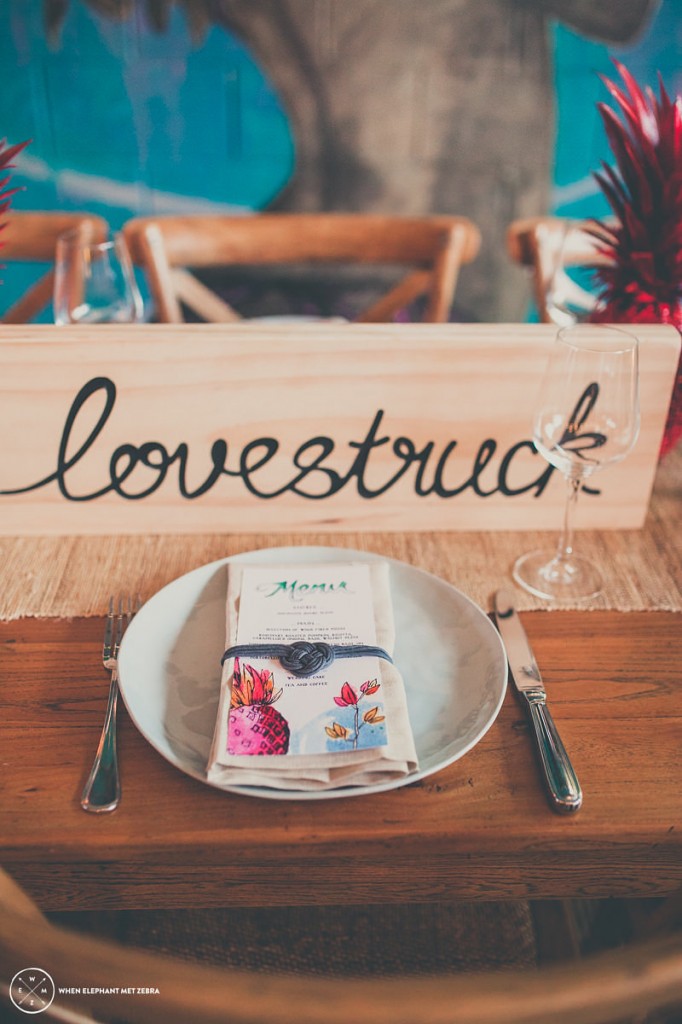 Looking for something a bit different for your table setting?  We have 120 of these knot napkin rings.  We also got these menus custom designed so if this kind of stationery interests you, hit us up. We know lots of talented peeps!
Thanks so much to When Elephant Met Zebra for these fantastic pics!