When Zoe from Zoe Topcov Photography offered to take some photos for us, we jumped at the chance!  It was a dark and gloomy afternoon on the day of our shoot but we made the most of it!  Zoe's an up-and-comer on the Gold Coast photography scene and we were super happy with the results….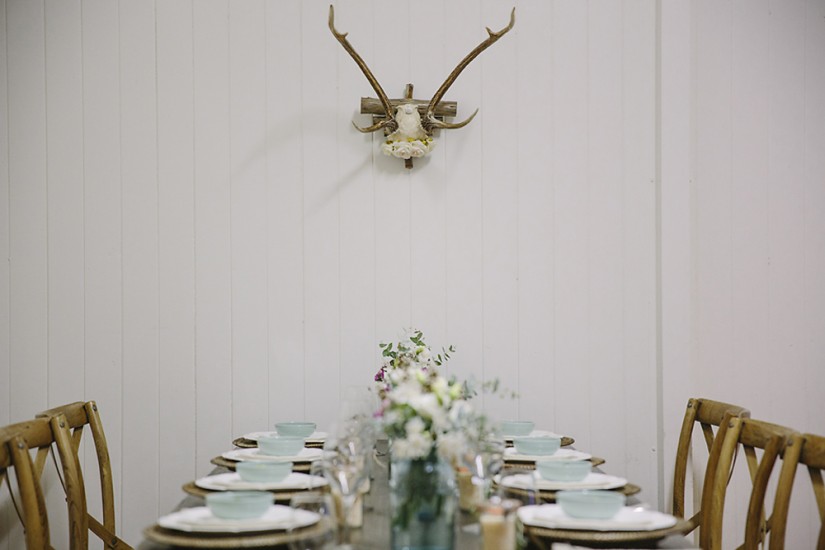 This is a relatively simple and sweet table setting.  Using our blue mason jars to give the table a little pop of colour meant we didn't have to go over-the-top with flowers.  This was also a great excuse to finally get our antler wall piece out!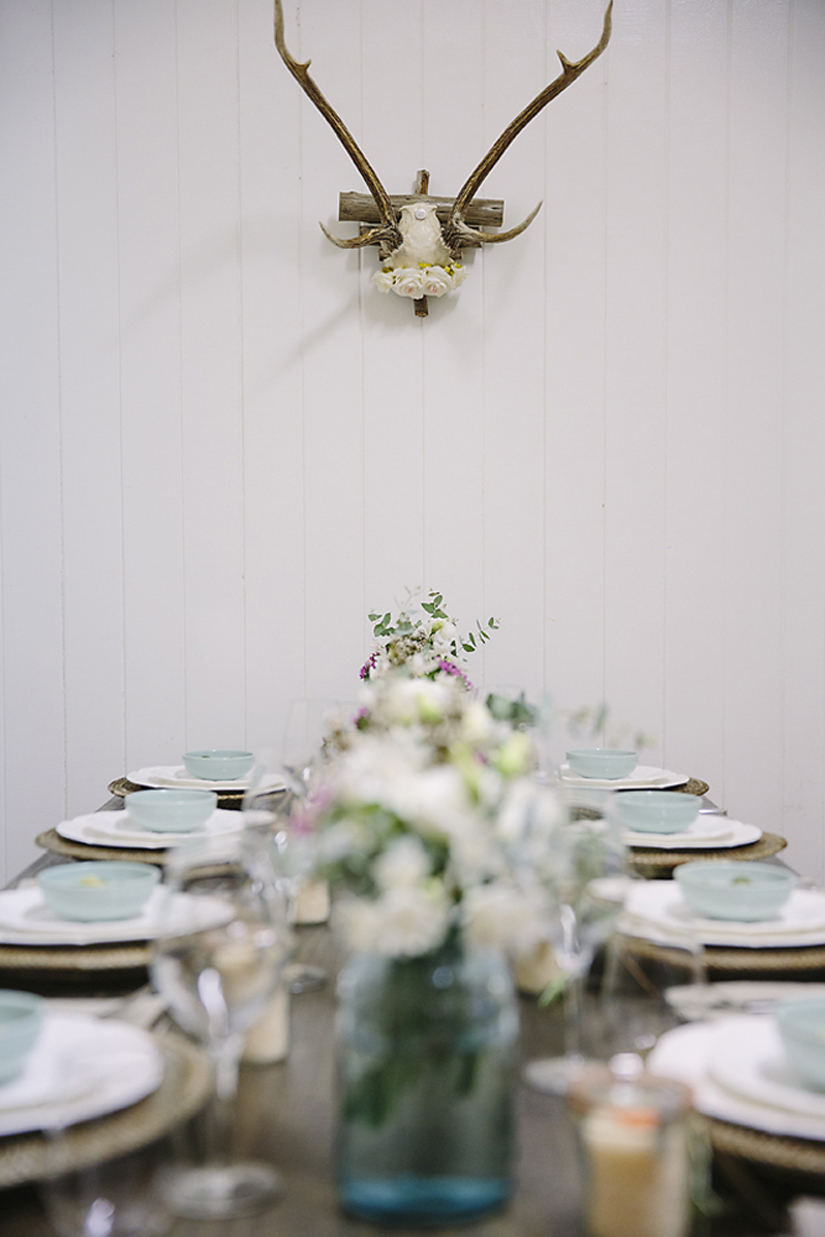 How cute are these little rosemary salt favours we made?!  The tags are from Alex Mae and the lovely Elise from Elyssium Blooms supplied our flowers.  Custom and unique favours are just one of the things we can offer as part of our styling services so get in touch if you think we can help!