It's been awhile since my last blog post, but I'm making a promise to myself to work on that.
As we were going on holiday for the Easter long weekend, I decided to host a small brunch the weekend beforehand for friends and family. Loving an opportunity to create a beautiful table setting, I set off to the florist and purchased some hydrangeas, purple carnations, Easter daisies and freesias. The vases were a combination of my personal items and Lovestruck collection. The house smelt divine!
I whipped the lovely scalloped plates out of the hire collection for this occasion. They looked gorgeous in contrast to the timber table. The turquoise divine twine used for the table settings was from Sarbe Invitations.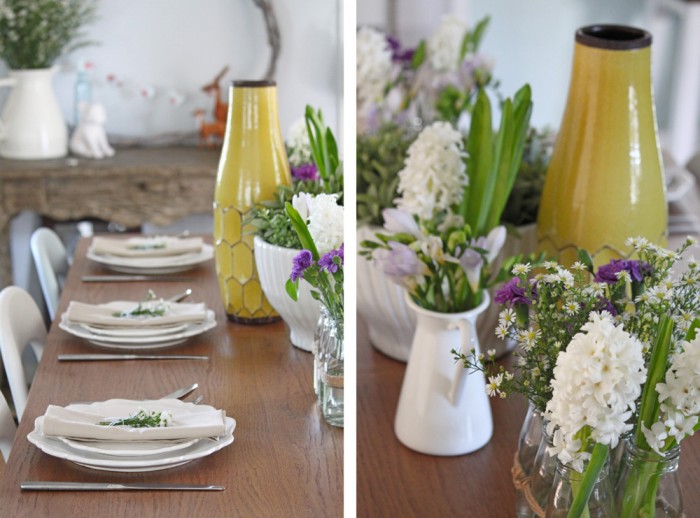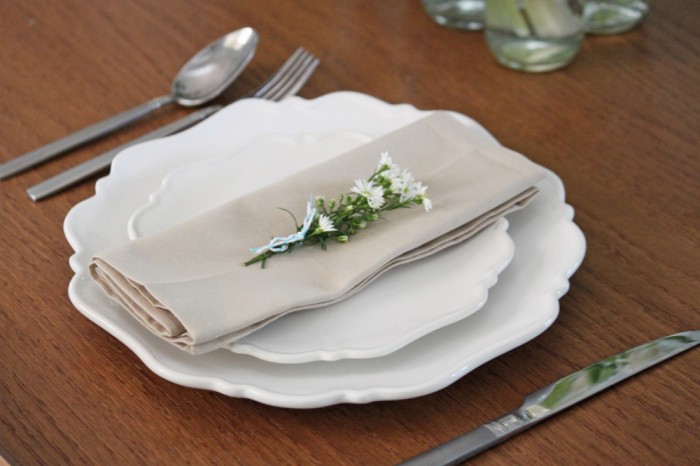 On the menu for brunch was:
Hot Cross Buns (a must have for Easter)
Ricotta Waffles
Coconut Bircher Muesli with raspberry compote
Fruit Salad
Scrambled Eggs
Chipolatas and Potato Rosti
Unfortunately one thing that is always compromised when organising my own events or hosting parties, is the opportunity to get photos. Hence the lack of photos of the brunch offerings. My brother's girlfriend always arrives to find herself roped into the task of getting more photos. The last photo is courtesy of Zoe, so thank-you!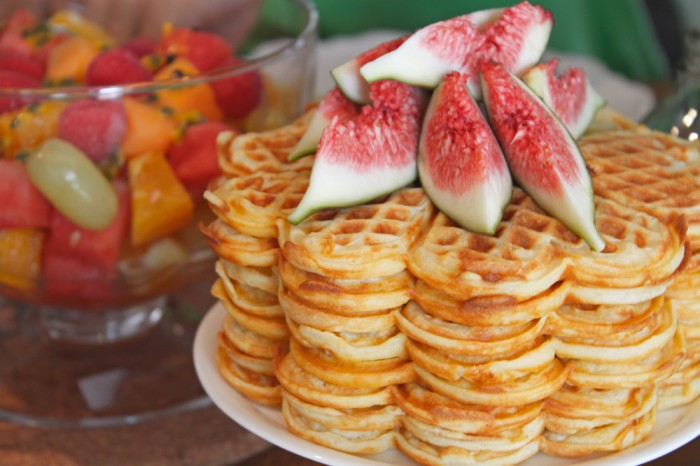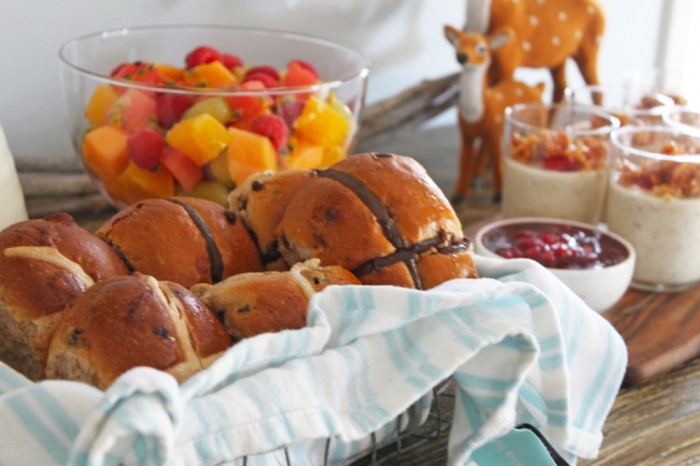 Before I sign out, I thought I'd leave you with the recipe for the ricotta waffles. If you have ever googled 'waffle recipe' you'd know that you are inundated for choice. This one comes with a high recommendation! Find it here.