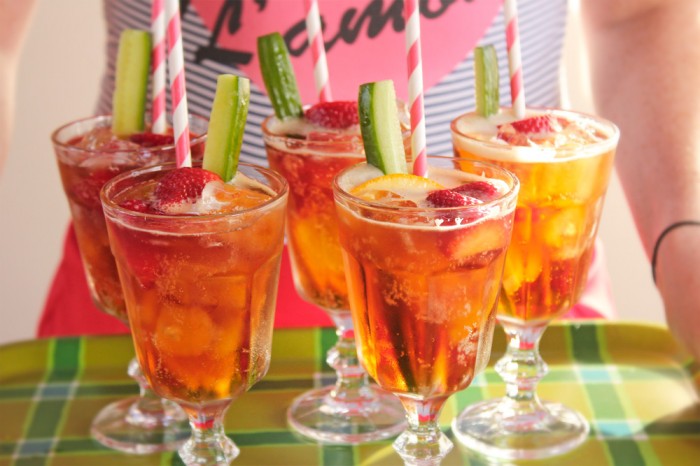 Happy new year! We hope everyone had a lovely holiday break and you're feeling refreshed and ready for a super 2012! We have a feeling it's going to be a great year.
We had the honour of hosting our family Christmas gathering this year, and with eighteen family members in total (and all together in one tiny house), it was no mean feat! Since we had the tables, timber hire chairs, decorations etc at our disposal, we thought it was only fair that we volunteered – oh and it didn't hurt that we like to throw a good party! We thought we'd share just a couple of photos with you. It's definitely not your typical Christmas decor and hopefully it might serve to inspire your next party or event.
Going against the usual trend to focus predominantly on red at Christmas, we chose to incorporate a lot of blue into the decorations which included a pale blue table runner and navy lanterns. For a small splash of red, we tied red and white divine twine (found here) around linen napkins and a sprig of spruce for a festive touch. Our Christmas dinner flower centerpieces included roses, sea holly, silver suede, hydrangea and berries.
We chose to seat everyone outdoors, enjoying the perfect Gold Coast weather conditions this year. Unable to decide on just one holiday cocktail, we served a Pimms cocktail garnished with cucumber, orange and strawberry as well as iced eggnog, which we served in a big punch bowl so everyone could help themselves.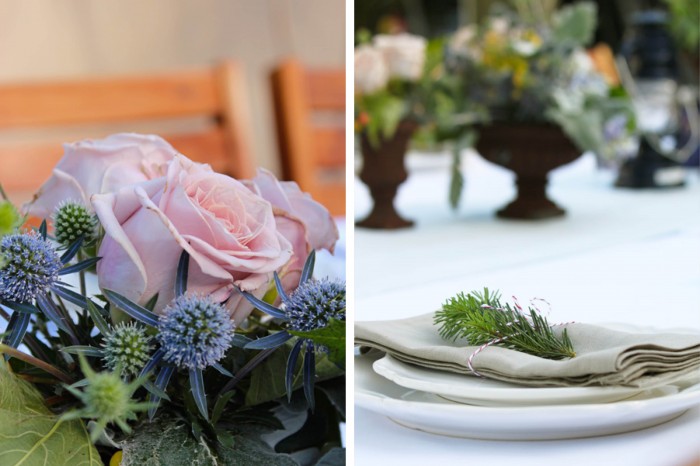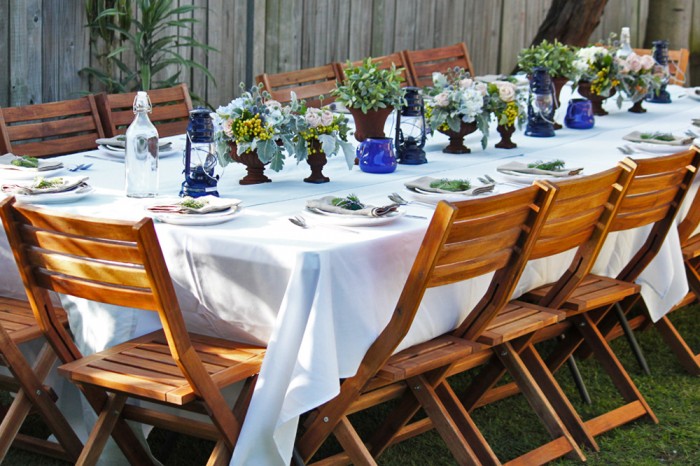 If you're planning an outdoor dinner party, birthday or celebration of some kind and want it to look special, don't forget to check out our hire page. We do small events too! Send us a message if you want more details.