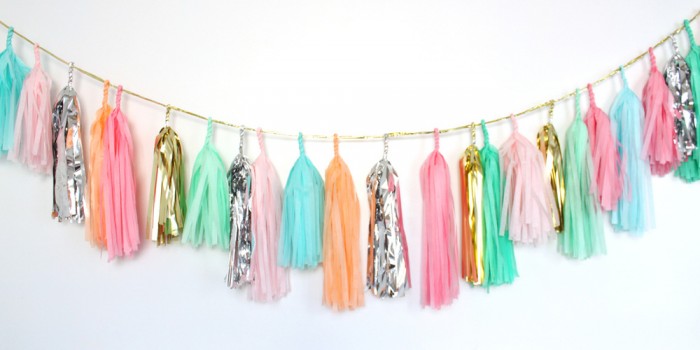 Hello and welcome to the 'unveiling' of Lovestruck! The day has finally arrived and we can't wait to share with you our brand spanking new website. It's been a long time in the making, and no doubt will be forever evolving.
So, what you can expect to find here apart from weddings and events? We'll probably throw in some parties, good design, baking + occasionally some pics of Frankie our beloved French bulldog just for good measure. You'll also get to meet some of our favourite local Gold Coast wedding suppliers along the way.
Please hang in there whilst we finish getting all our hire images up on the website. It will be worth it. Promise.
In the meantime, I think this celebratory occasion is worthy of splurging on one of these amazing tassel garlands from Confetti System. It would make a perfect addition to my office. For those of you that are lucky enough to be engaged, I think these would make a fun addition to any wedding celebration.
Photo Credit: Confetti System