To say I was impressed when I set eyes on this Reception would be an understatement. This wedding was just filled to the brim with sweet handmade touches, made mostly by the crafty bride herself. Below are some photos we took – these are by no means the professional photos, which I'm dying to see.
Wet weather meant that the Ceremony, originally meant to be held creek side, was moved inside to the Pavilion at Amore Gardens, but it looked stunning nonetheless. Rows of timber chairs decorated with hessian and lace where alternated with tins of baby's breath.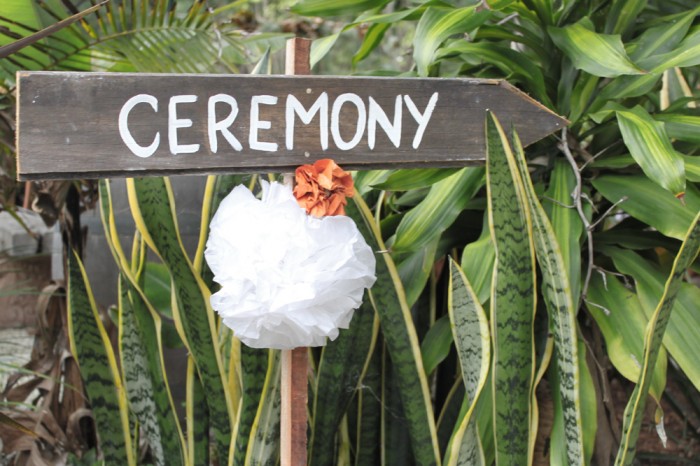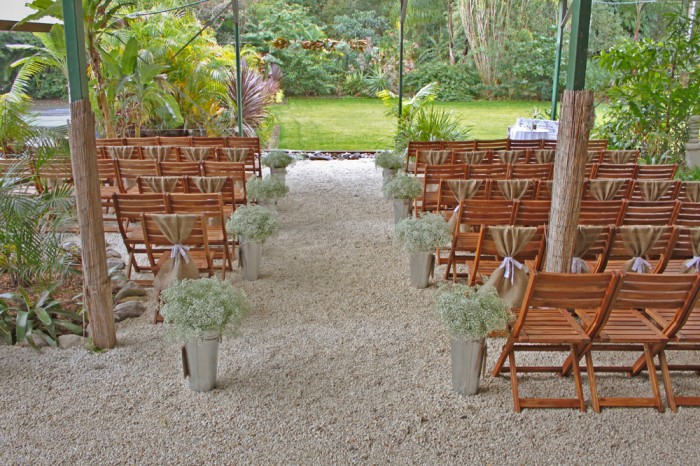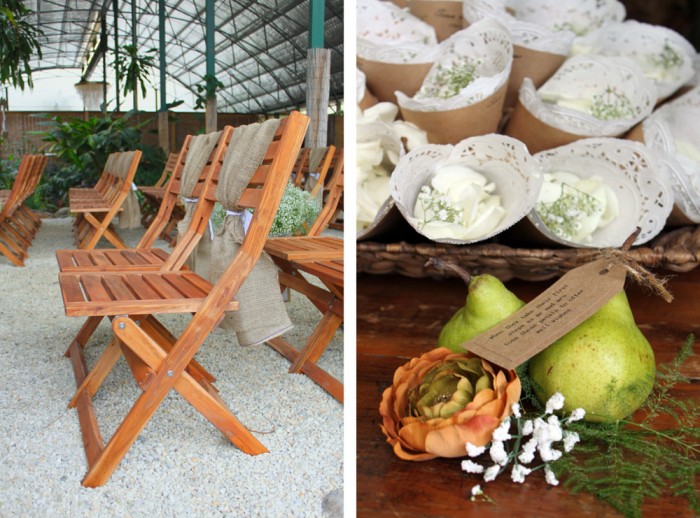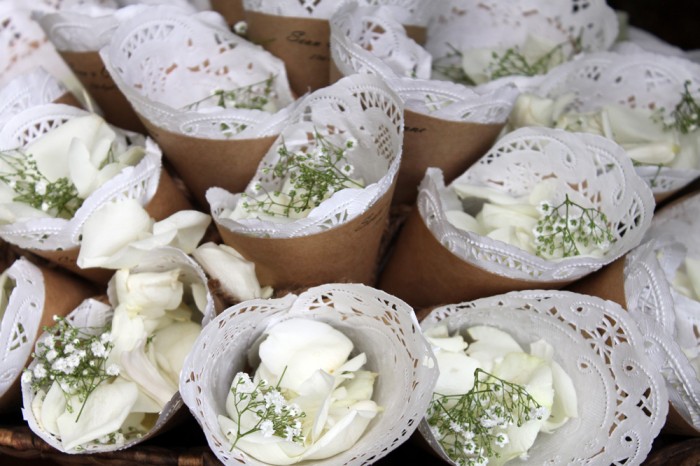 How cute is this table seating idea? I especially love it that it is also a decoration. Guests were to find their name stake amongst the flowers, which would then direct them to their table. I personally thought it was the stand out piece of the Reception.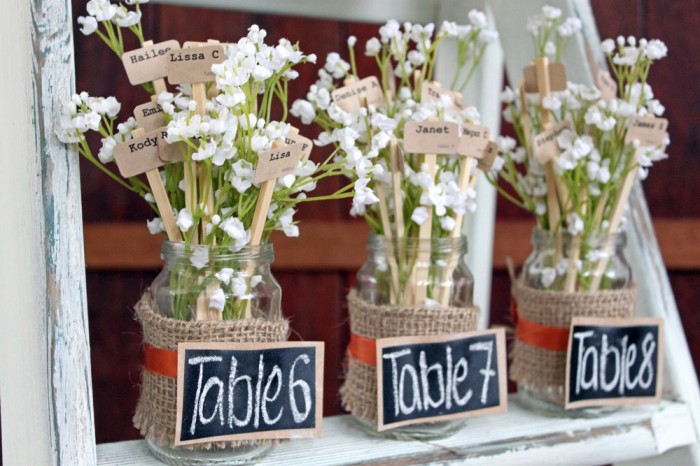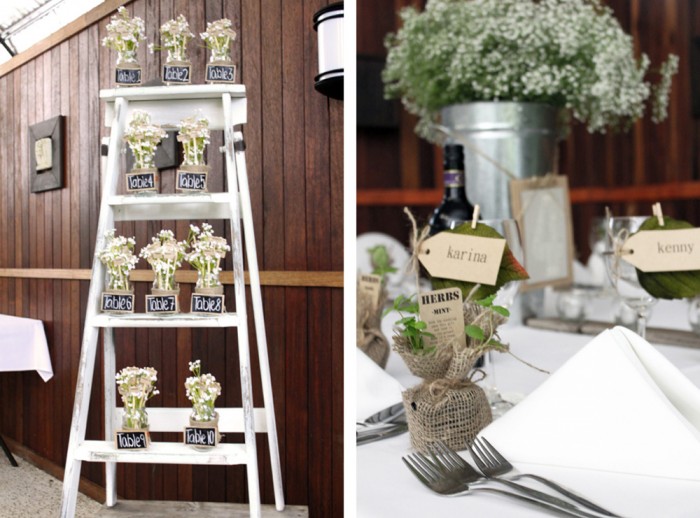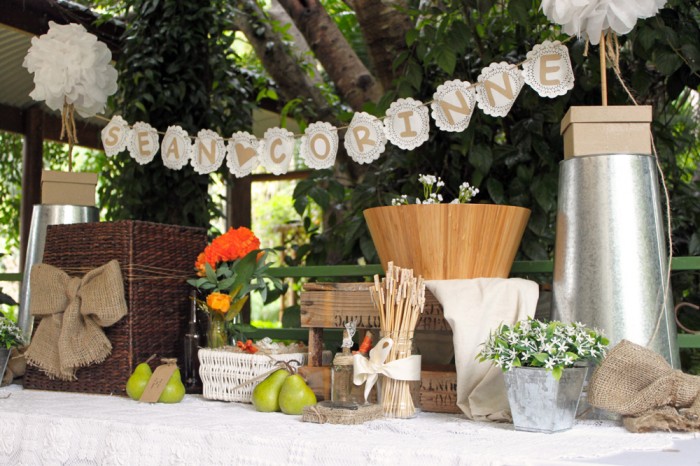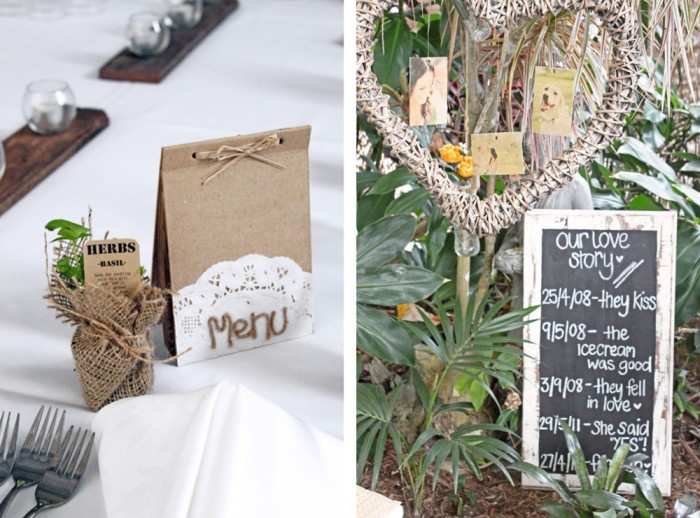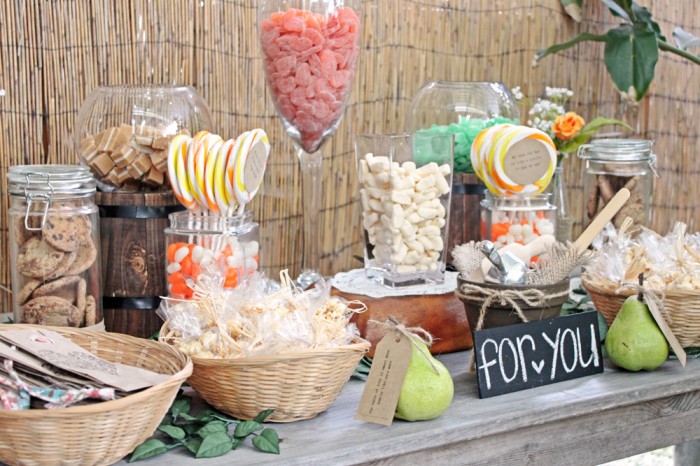 I can't wait to see the professional photos of this wedding and some photos of the stunning couple. Congratulations Sean & Corinne! We're so happy to have been part of your lovely day.
Venue: Amore Gardens Florist: White Ivy Design Chair Hire: Lovestruck